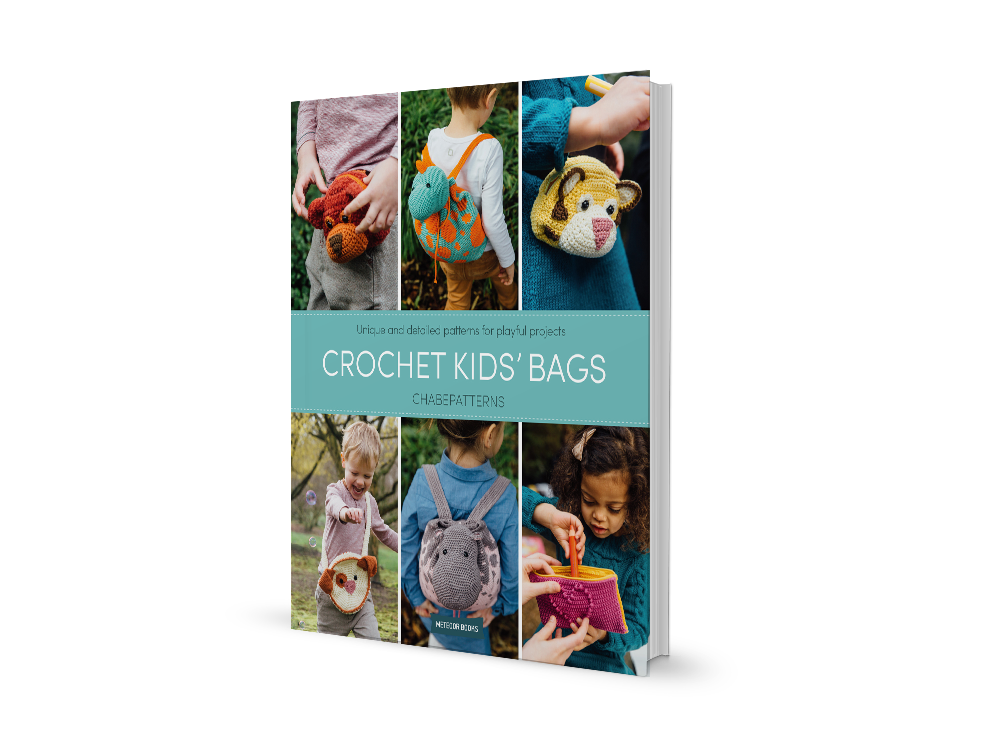 Crochet Kids' Bags book pre-sale is finally here! From today until July 1st, enjoy special benefits for buying your copy in advance, such as:
– Worldwide shipping of the hard copy included in the pre-sale price.
– PDF version included in the paperback version of the book, for you to start your projects right away.
– Shipping scheduled for July 3rd, for you to have your copy in advance, before it even reaches bookstores until September.
Read more about prices, take a closer look at the 17 patterns included in the book, and find out more details about pre-sale here http://www.allcrochetpatterns.net/books/

La preventa del libro Crochet Kids' Bags ha llegado. Desde hoy hasta el 1° de julio, aprovecha beneficios especiales por comprar tu copia por adelantado, tales como:
– Envío internacional incluido de la versión física en el precio de pre-venta.
– Versión electrónica PDF incluida en la versión física del libro, para que puedas comenzar tus proyectos inmediatamente.
– Envío agendado para el 3 de julio, para que puedas tener tu copia por adelantado, antes de que llegue a las librerías en septiembre.
Lee más sobre los precios, da un vistazo más cercano a los 17 patrones incluidos en el libro y encuentra más detalles de la preventa aquí http://www.allcrochetpatterns.net/books/